The original 1901 bandstand rotunda still stands in Buninyong Botanic Gardens today. Along with 'The Gong' lake next door, a beautiful spot in 2021 still.
---
My experience at the gardens
I'd never even passed through Buninyong until we decided to visit the Botanic Gardens there, let alone stopped off for a look around. And that's the real advantage of this Vintage Victoria tour for newcomers like myself: it gives me an excuse to go to places I would probably never discover otherwise.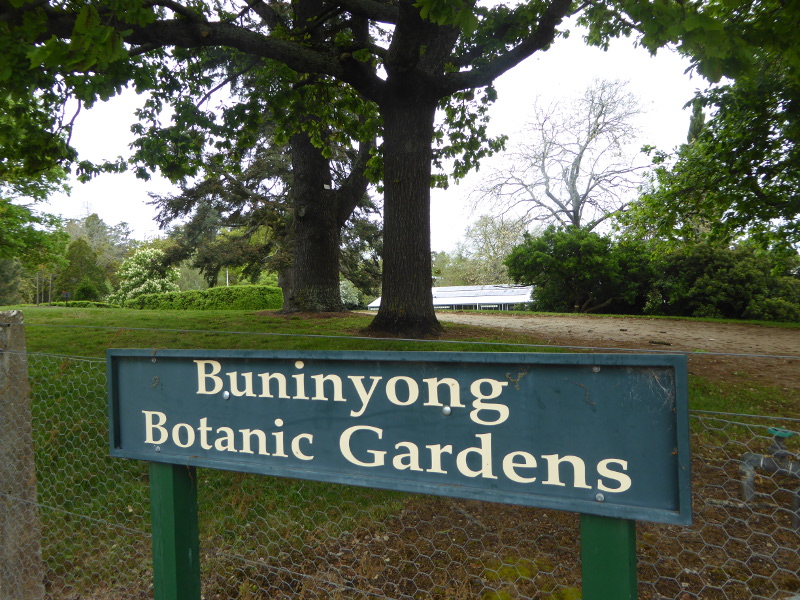 Buninyong Botanic Gardens were built at a time when there were probably still expectations that gold might mean the town would grow along the same lines as nearby Ballarat, but it never really took off and, although there were a couple of coffee shops in town that had a real feel of trying to be Melbourne, with seating outside and slap-up breakfasts to go with the quality coffee, the town remains pretty small today, barely larger than Malmsbury, which is another small township lucky enough to have Botanic Gardens in its midst.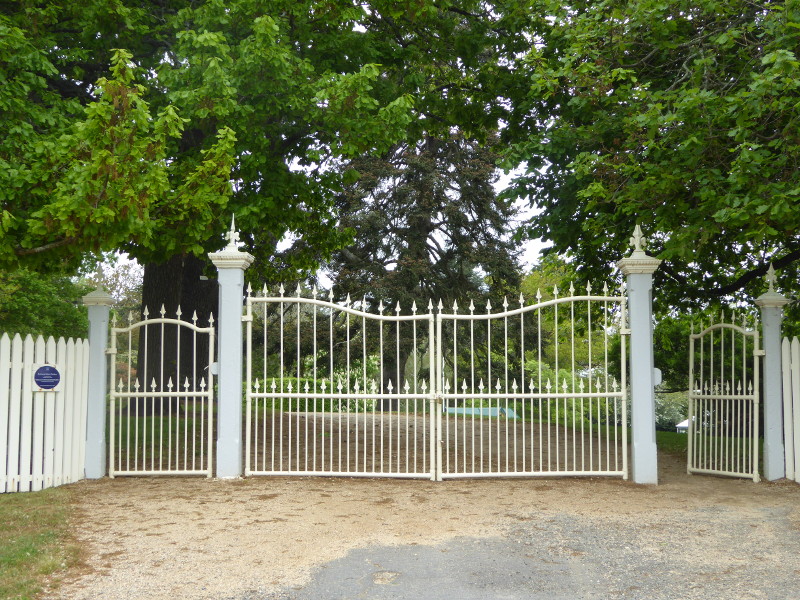 The Gardens entrance gate makes an impressive first sight with its stone pillars and ironwork grill.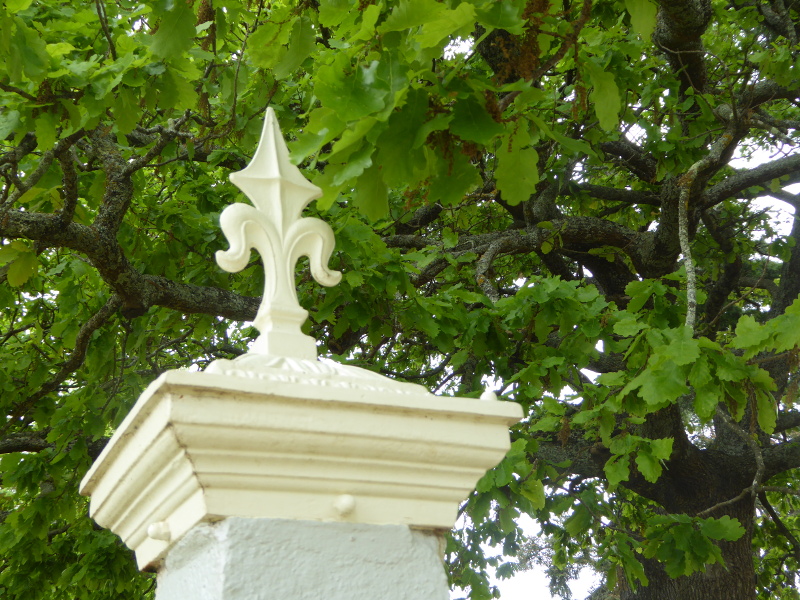 I rather liked the details on the top of the stone, especially with its backdrop of fresh green leaves on this early spring morning.
And guarding the entrance still in 2020, as they must have for probably 100 or so years, are two English oaks.
Along the left side of the path as you walk into the gardens is a series of signs commemorating names of some of those who fell in World War 2. My camera messed up on the focus for the plaque I tried to picture, so I'll need to revisit Buninyong for an example of these. They felt quite poignant, though, and somehow more immediate than many of the general memorials to the war dead.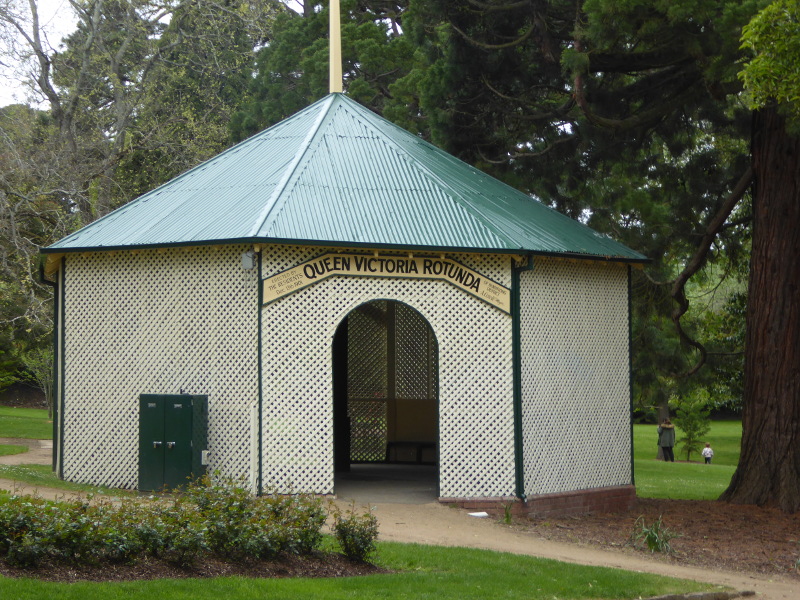 Next up comes the 1901 rotunda, built to commemorate Queen Victoria, and still bearing her name today. I still find it hard to believe that 200 people could fit inside for a concert, but maybe 'inside' had a flexible meaning back then.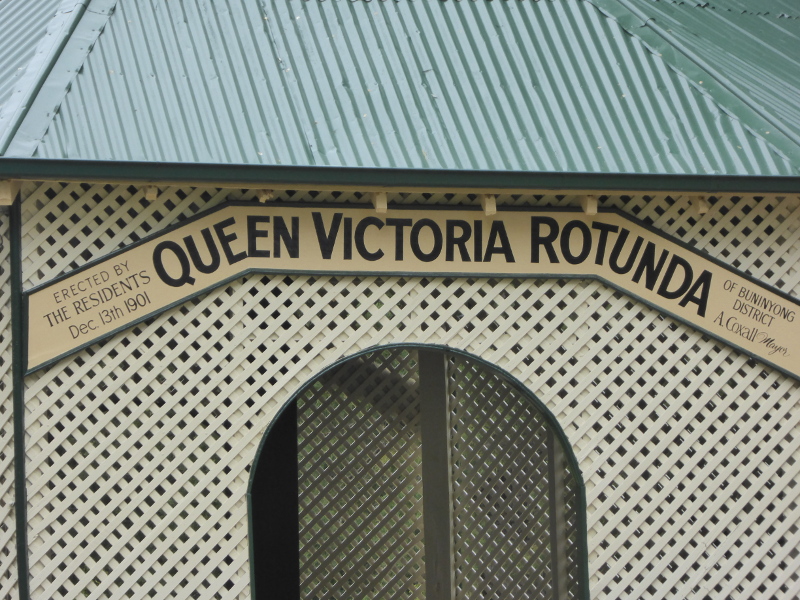 We sat for a few minutes to read on one of the benches around the rotunda, but the wind was really too cool still for being inactive too long.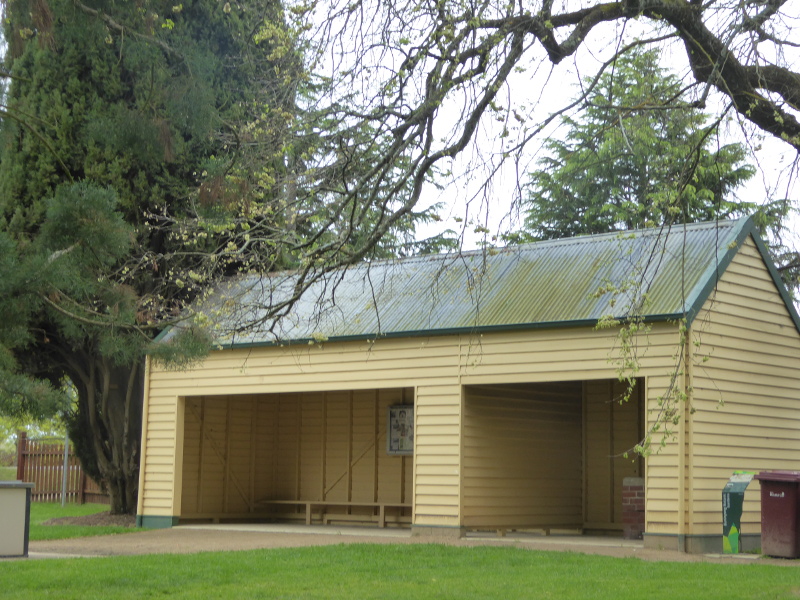 Then there is the 'pavilion', with more seating along the back, and these two ovens in an annex, presumably so that picnickers in bygone days could get dinner ready or boil the tea.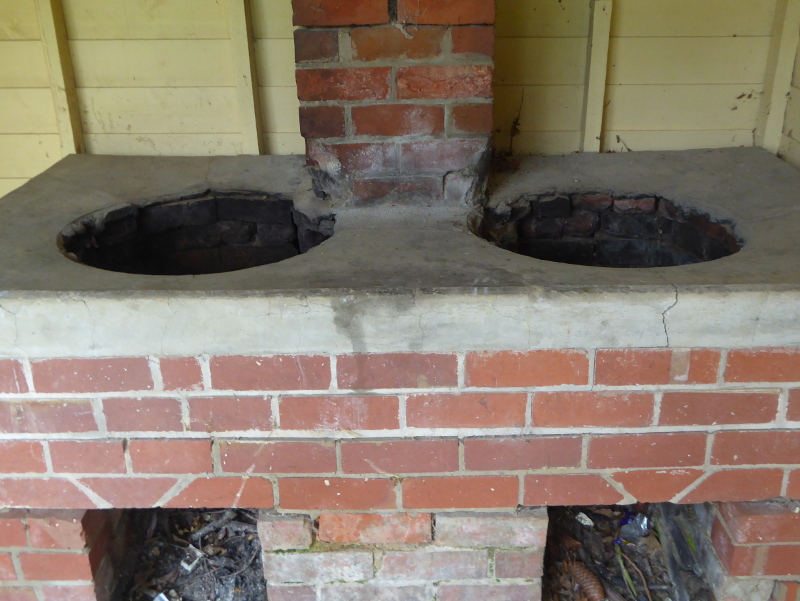 Buninyong Botanic Gardens seemed to have far more European deciduous trees than many other gardens we had visited so far. This horse chestnut something of a rare sight in Victoria, if very common back home in England.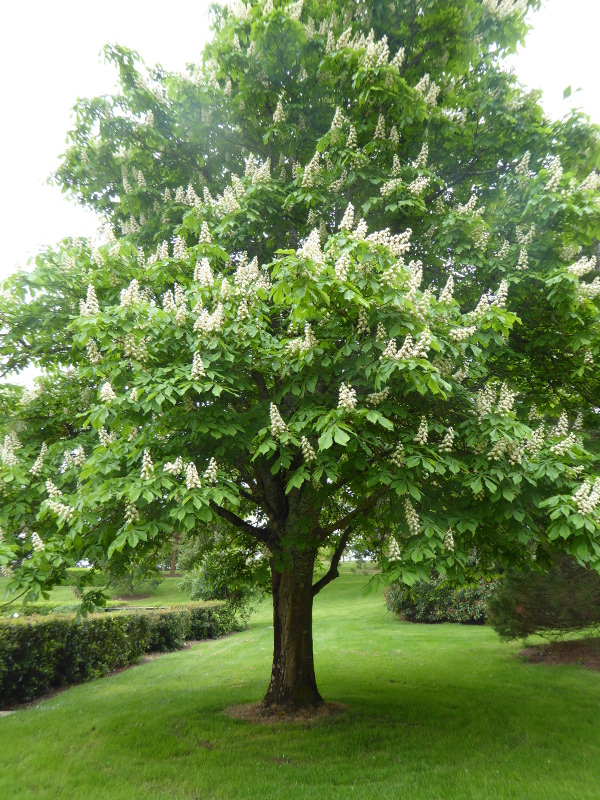 The pond looked a bit muddy, though the ducks didn't seem to mind, and the bridge across it, though not vintage, made a nice feature.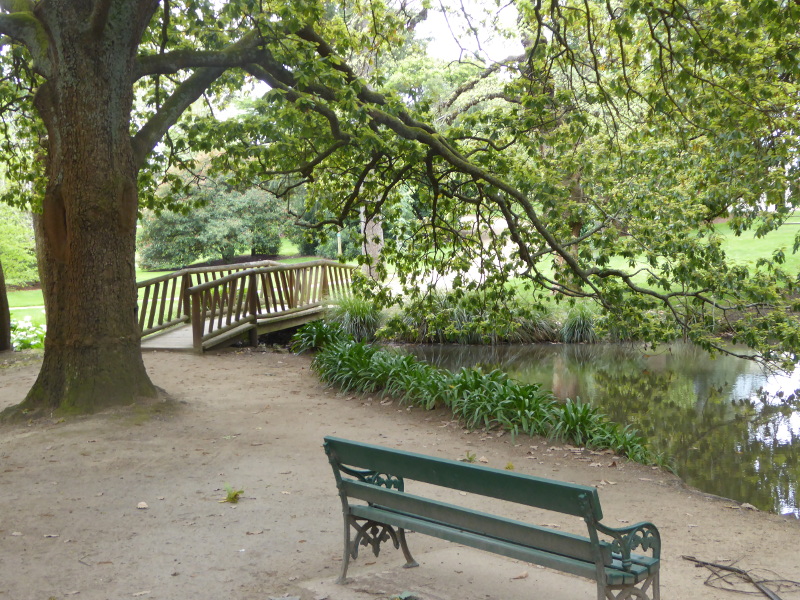 Then down at the bottom of the gardens is a walled area, now fenced off, but apparently once upon a time a 'pool'. Whether this was a full-on swimming pool, as its size suggests, or a paddling pool, as my history search found was built in 1925, we were not sure. But since the signpost spoke of 1919, it was surely a proper lap pool once upon a time.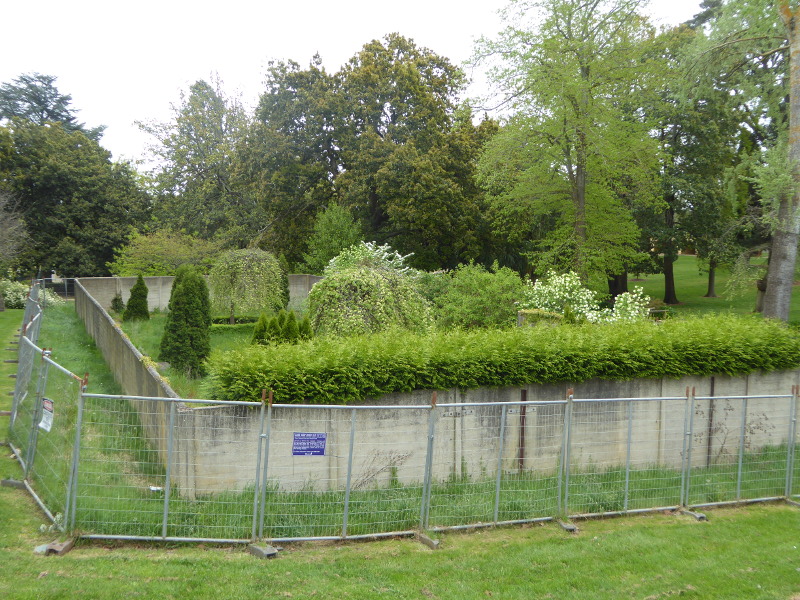 It has been planted now with a nice range of small trees and shrubs, though access was barred due to erosion.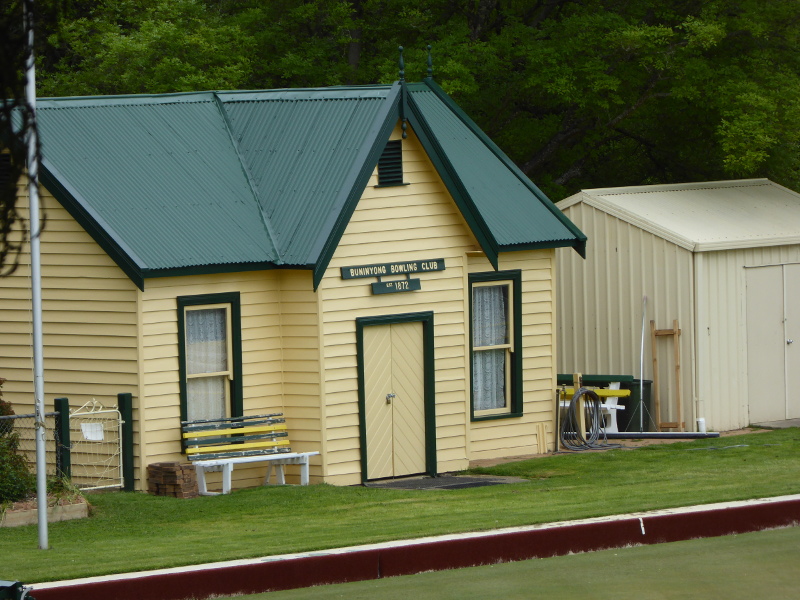 The bowling green had a nice 1871 vintage clubhouse.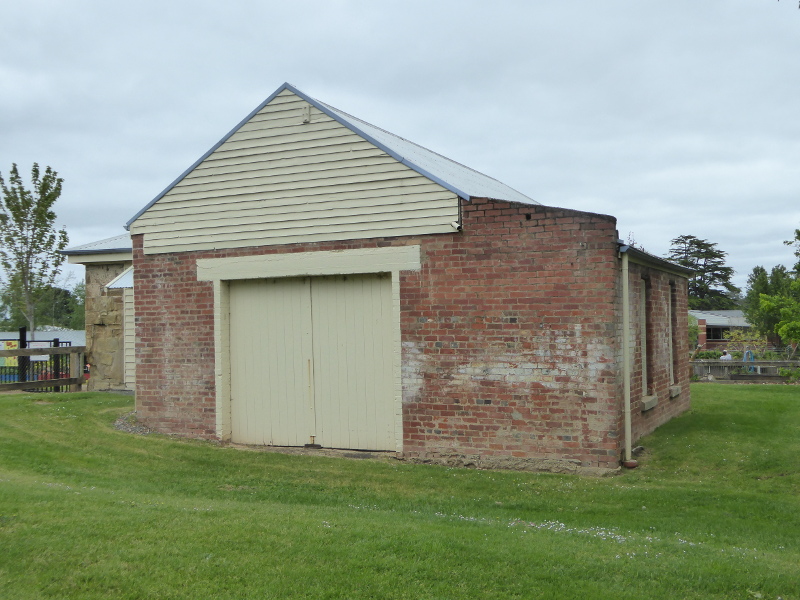 And then right in the far corner of the gardens was a path to the local primary school, with its own weatherboard and brick building on the edge of the gardens. This, we found out had had a varied life, being once upon a time the local courthouse, and then a butter factory.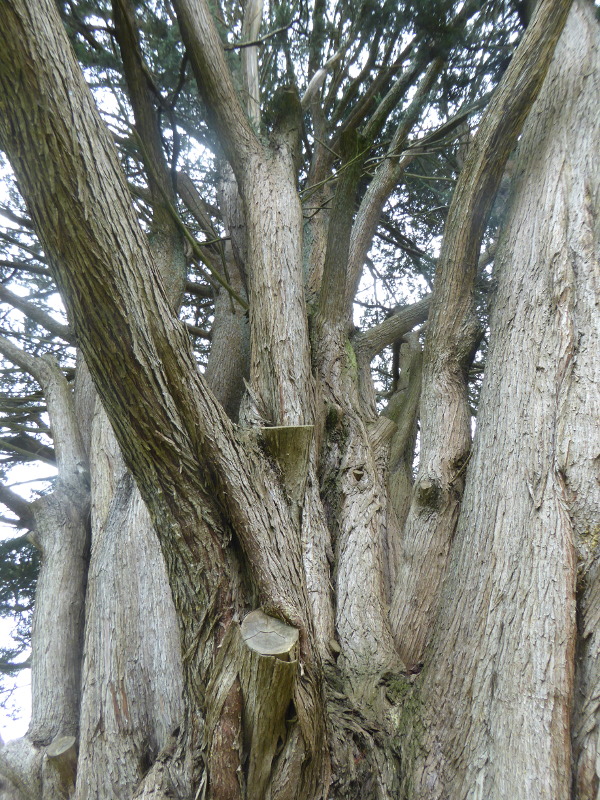 We crossed the road then, outside the formal Botanical Gardens, but to an area with a series of superb cypress trees obviously planted around the same time.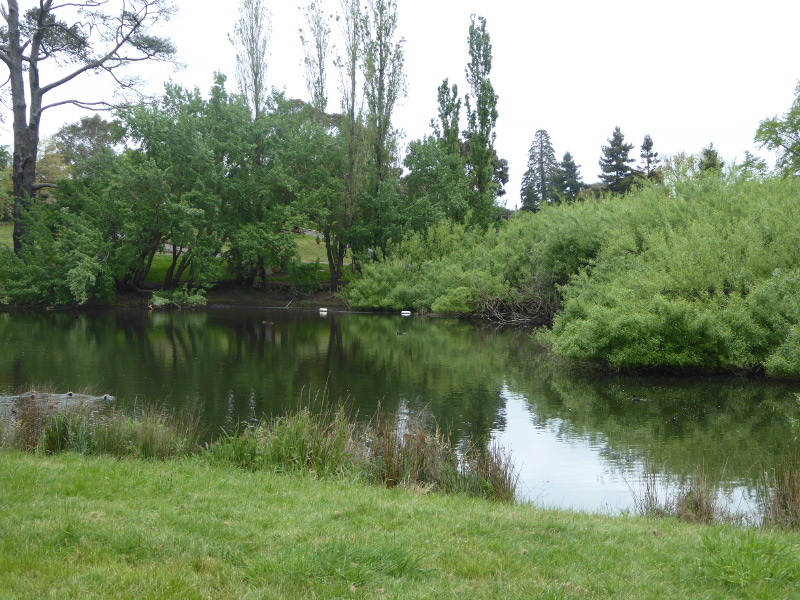 These bordered the lake, which is surely where the boating accidents happened back in the day (the pond was too small and shallow to have taken boats). The lake seems to be known locally as The Gong, and there has been some controversy over plans to repair a stone wall bordering part of the lake. I hope they manage to preserve it in any case.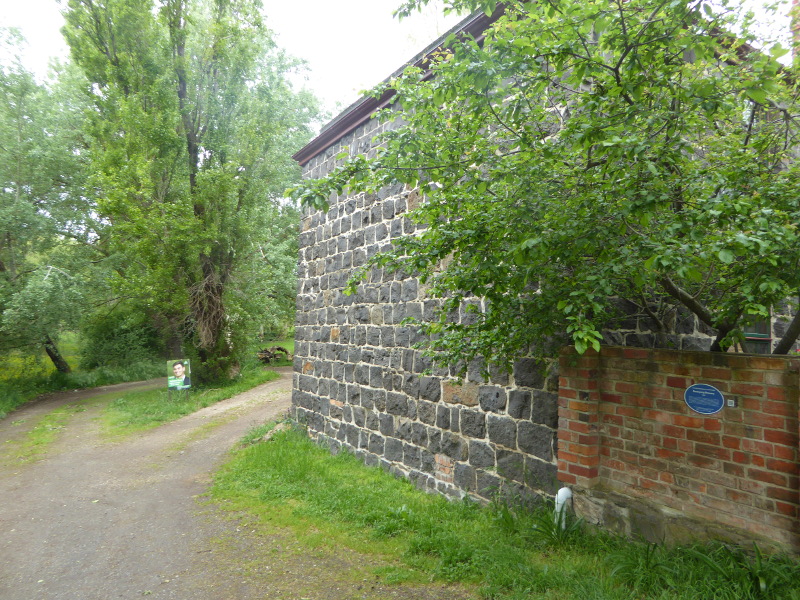 A path wends its way around this reservoir to this beautiful bluestone building, which was once the town brewery. And you realise that Buninyong was really quite a thriving little town 150 years ago.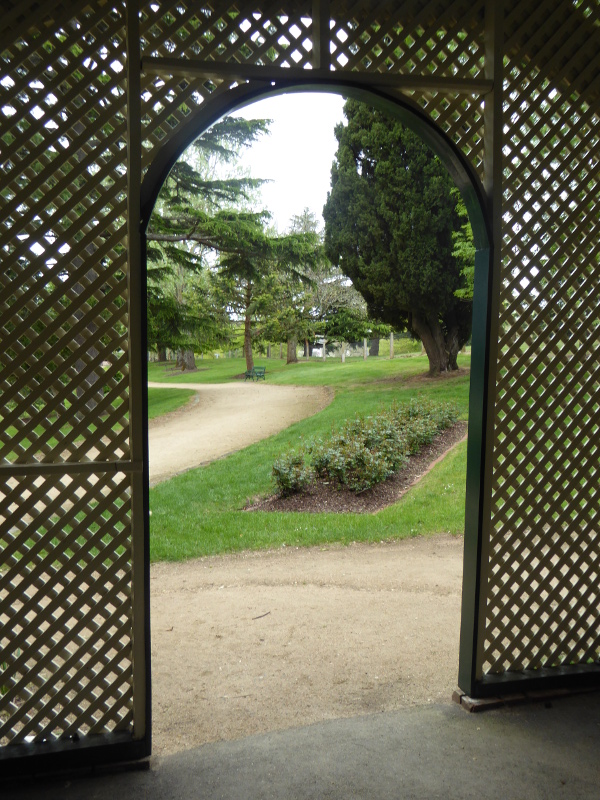 Practicalities
As far as we could tell the Botanic Gardens in Buninyong are open 24/7, with no obvious gates that could be locked or shut.
Lots of benches both under cover and under trees. Lovely ironwork as ever on some of the vintage benches.
.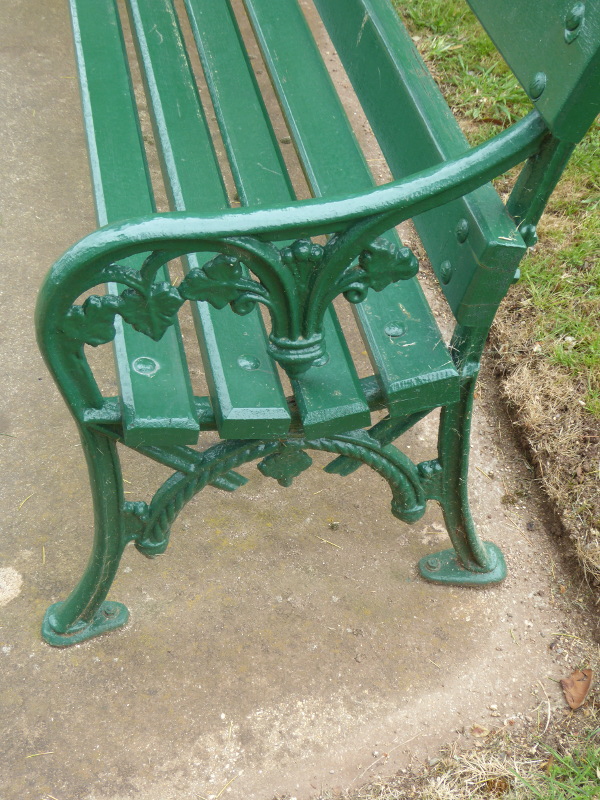 History and stories
Buninyong Botanic Gardens might have opened in 1861, but the Ballarat Star in August 1863 complained that the area didn't look very different from the old reserve, apart from a small border on the north side, and a couple of paths.
There was not much press coverage in its early years, but in 1887, the Ballarat Star was still unhappy, this time at the weeds filling up the fish pond in the gardens.
Three boys aged 6,8 and 9 drowned when their boat filled with water and sank in the middle of the lagoon in 1893. One was the son of the local Anglican minister; two others the sons of a very sick woman, who could not even be told of their deaths.
The Queen Victoria rotunda was opened in November 1901, allowing room for 200 people at a time. 'Comfortably', said The Australasian, though it's hard to see how comfortably when we sat inside in 2020… Its octagonal shape is rather unique.
Bands played regularly in the rotunda. The Victorian Police Band and the Orphan Asylum Band playing there in 1906.
A young girl had an artery in her leg severed by flying glass after a bottle of fizzy drink she was carrying through the botanic gardens exploded in 1909.
A new paddling pool was apparently opened in 1925, but it's not clear when the swimming pool – whose walls are still in place today – was originally built.
The Coxall family apparently date back to 1066, and clearly have a big connection to Buninyong. I wonder what information is inside this 100 year time capsule. I think it's something like 87 years before it is due to be opened, though…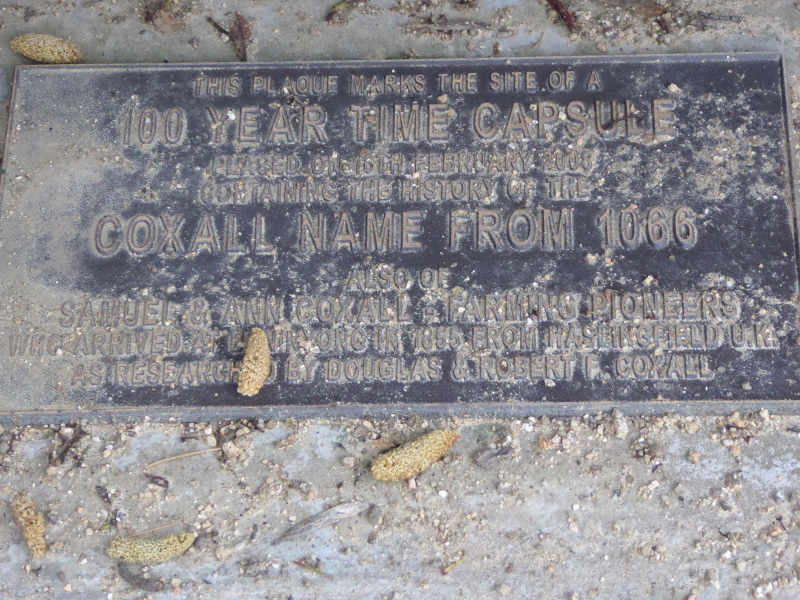 What are your experiences at Buninyong Botanical Gardens?
Apart from the drowning tragedy in 1893, Trove didn't really come up with many stories in or around the Buninyong Botanic Gardens. Can anyone help out with any of their own experiences in the Gardens?
Or does anyone just have a good memory about a visit to Buninyong Botanical Gardens that they'd like to share here, even from the last few months or years?
Has anyone ever heard a concert performed in the rotunda in the Gardens? How many were in the audience? Surely not 200?
Other links and writings on the Buninyong Botanical Gardens
There's a very nice history and timeline on the Friends of Buninyong Botanical Gardens website.
This is the Victorian Heritage Database entry on Buninyong Botanic Gardens
The Buninyong Bowling Club, now officially outside the Botanic Gardens, has its own history page on its website.
The local Council apparently has a 'Master Plan' for the Gardens – this news article updates the situation in 2020.
And the Ballarat Courier had this to say when the Coxall time capsule was buried…